Now accepting new dance students of all ages!
CLASS DESCRIPTIONS
Primary:
Open to children ages 3 ½ to 5. Students will learn the basics of movement, hopping, and counting and clapping to music in addition to some Scottish dance steps and dances.
Beginner:
Open to all ages, children 5+ and adults, who are interested in learning Scottish dance. Students learn traditional Scottish dances including the Highland Fling and Sword Dance. Classes are held once a week at the Irish Cultural and Heritage Center (2133 W Wisconsin Ave, Milwaukee, WI 53233).
For more information about primary and beginner classes, as well as additional class
options for dancers with previous Scottish dance experience, use the contact form below, or e-mail us at:
Heather St. Ledger – Dance Instructor, BATD Associate
Dance@CaledonianScottishDancers.com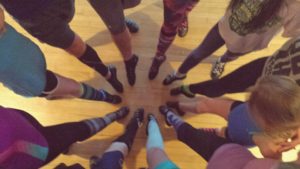 Contact Us for More Information